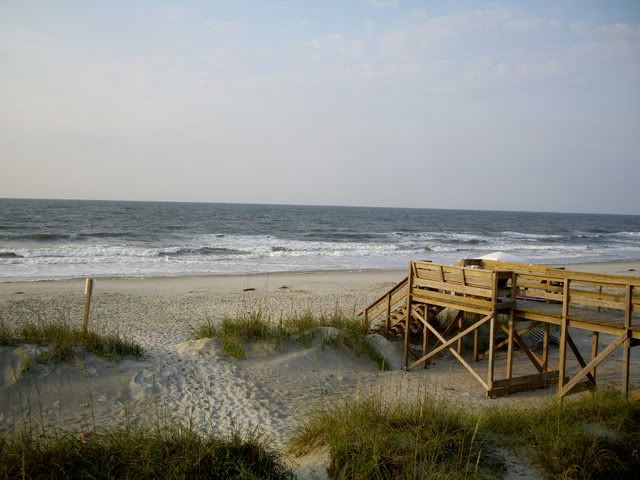 Loved Folly Beach. Loved doin' nuthin'.... loved seafood, shopping, sand, sea, salt, 'n surf. Sitting with my face toward the ocean reminds me of my roots, revives my soul, and lifts my spirit. Alive again, naturally.
Glad to be back. More later.
Weeding needs to be done, or no organic tomatoes for this family. Oy!